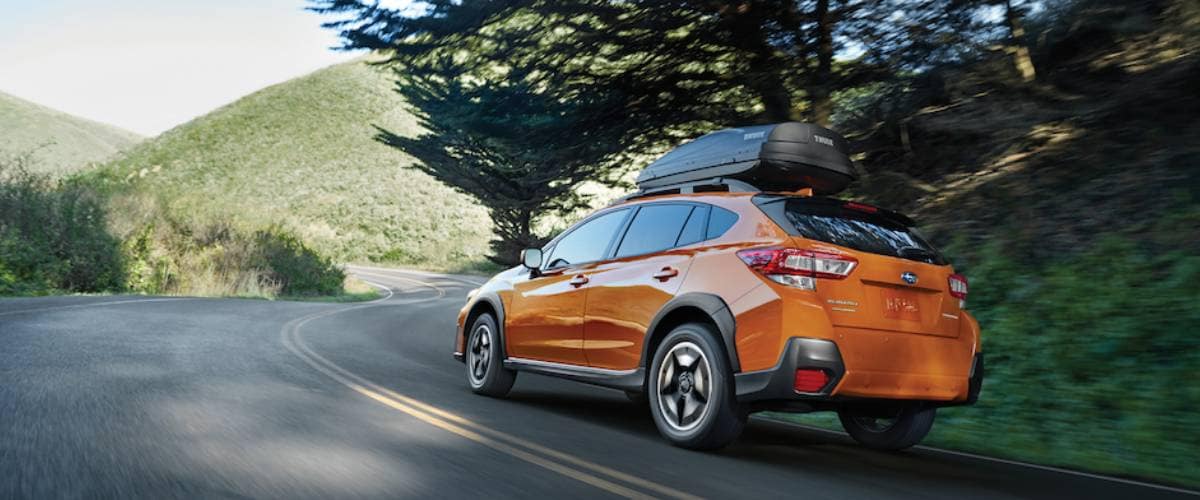 New Subaru Crosstrek Frequently Asked Question
Memphis, TN
Everything You Need to Know About the Subaru Crosstrek
When considering a car purchase, it's important to know as much as possible about a vehicle before deciding not only whether you'll select that particular car but, if you do, what trim level and features you will want. The Subaru Crosstrek is a good option for either a commuting or family vehicle for drivers in Bartlett and Germantown. Also, when potential buyers consider the answers to frequently asked questions other buyers have, they often find even more to love about the Crosstrek.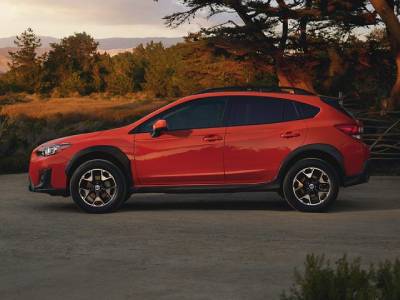 Does the Subaru Crosstrek Offer All-Wheel Drive?
Yes, the Crosstrek features Symmetrical All-Wheel Drive. This, combined with a powerful Subaru Boxer engine, means that the car offers drivers power but also stability and control even in slippery conditions while they drive around Memphis.
Does the Subaru Crosstrek Offer Apple CarPlay or Android Auto?
The Subaru Crosstrek offers drivers and passengers both Apple CarPlay and Android Auto, which allows them to and conveniently connect their smartphones to the car's touchscreen. They can then find and use their favorite apps for navigation, music, and podcasts.
How Many People Can Fit Inside the Subaru Crosstrek?
The Subaru Crosstrek comfortably seats five people. You can easily visit our dealership in nearby Memphis to try it out for yourself. You will find that every seat is comfortable and roomy.
Does the Subaru Crosstrek Have a Backup Camera?
A rear-vision camera is one of the Crosstrek's many standard safety features, and it helps drivers reverse into or out of tight spaces around Germantown with more confidence and ease.
Does the Subaru Crosstrek Offer Remote Start?
Among the Crosstrek's many technology features is a remote engine start. This remote start can be found on StarLink, an app that connects your smartphone directly to the car. With the remote engine start, drivers can also adjust the climate control from their phone, so the car is either toasty warm or pleasantly cool when drivers and passengers step inside. In addition, StarLink allows drivers to locate their car, lock or unlock the doors remotely, or access music and navigation apps.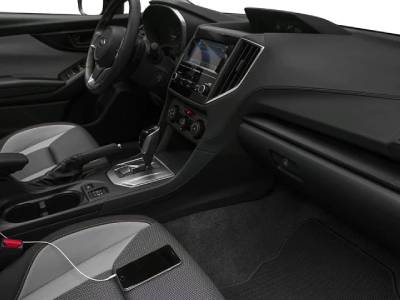 Is the Subaru Crosstrek Good at Driving in the Snow?
The Crosstrek is one of the best cars available for safely driving in the snow. Its all-wheel drive and a system called Limited Slip Device help the car maintain stability and traction. The Crosstrek also features nearly nine inches of ground clearance, which is perfect for driving even in deep snow. You can try it out for yourself when you test drive at our dealership.
Does the Subaru Crosstrek Require Special Fuel?
The Crosstrek runs well on regular or medium octane fuel. Since it doesn't' require premium gas, you will be able to find savings at the gas pump in West Memphis.
How Many Trim Levels Does the Subaru Crosstrek Offer?
The Subaru Crosstrek offers four trim levels, which include the Crosstrek, Crosstrek Premier, Crosstrek Limited, and Crosstrek Hybrid. Each trim level features slightly different options but they all promise drivers reliability, comfort, and performance. You're sure to find the perfect choice at our Memphis dealership.
Can the Subaru Crosstrek Tow?
The Crosstrek, Crosstrek Premier, and Crosstrek Limited offer the ability to tow up to 1,500 pounds, while the Crosstrek Hybrid can tow up to 1,000 pounds with ease.
Is the Subaru Crosstrek Reliable?
Subaru is known for making incredibly reliable cars, and the Crosstrek is no exception. It is designed to last for many years, and most Subarus that were sold a decade ago are still on the road today.
Is the Subaru Crosstrek Good Off-Road?
The Subaru Crosstrek is the perfect car for adventuring and off-roading. Its all-wheel-drive gives it the stability to traverse a wide range of terrains. A ground clearance of nearly nine inches allows the car to navigate over or around obstacles easily. Also, the car features a hill descent control system so drivers can more easily and safely navigate down steep slopes.
Visit Jim Keras Subaru in Memphis to Learn More
At Jim Keras Subaru, we want you to know you're getting the perfect car to suit all of your needs. Come in to visit us and set up a test drive today. You can also meet with the professionals at our on-site finance center to discuss leases and loans. We look forward to working with you soon!