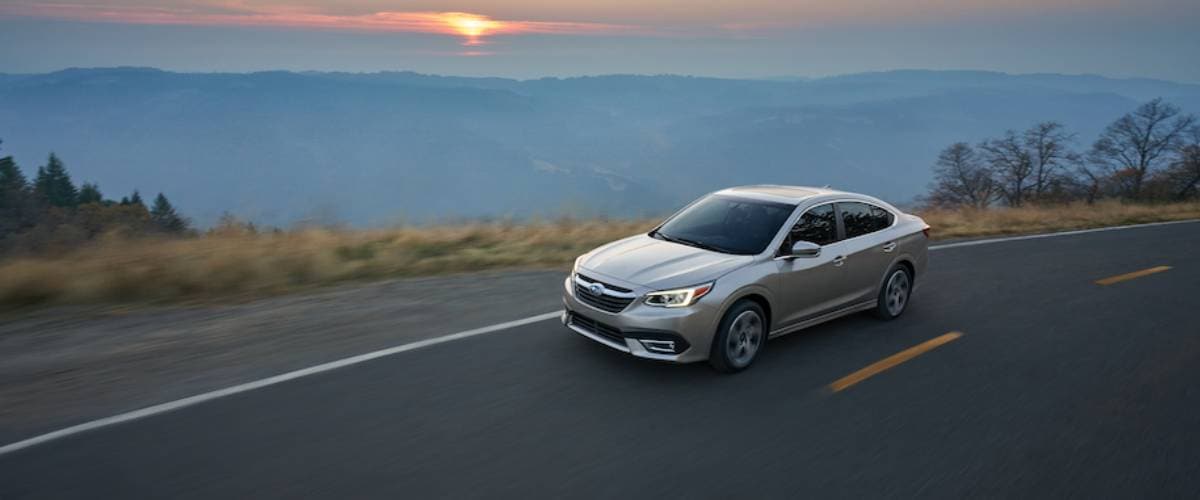 Meet the New Subaru Legacy
At Jim Keras Subaru, many of our customers come in looking for a vehicle that's tough enough for big road trips but also engineered for efficient driving in Memphis. That's where the new Subaru Legacy comes in. With its performance-focused engineering and comfortable cabin, this midsize sedan is the epitome of versatility.
Frequently Asked Questions About the Subaru Legacy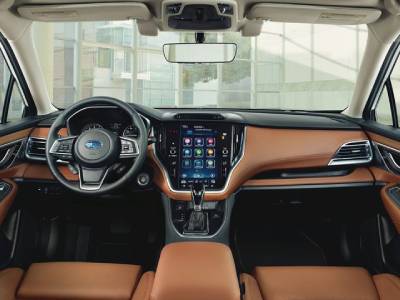 Does the Subaru Legacy offer all-wheel-drive?
All of the Legacy trim levels come with all-wheel drive as a standard feature. This system uses Subaru's symmetrical design, which is engineered to deliver the perfect blend of weight and power. As a result, you can rely on the Legacy to provide superior traction in snow, rain, ice, and other tricky driving conditions you encounter in Germantown. Plus, thanks to the balanced design, you can enjoy a greater sense of control even when the roads are slick.
Does the Subaru Legacy offer Apple CarPlay or Android Auto?
Yes. All models of the Subaru Legacy come with STARLINK Multimedia, which supports both Apple CarPlay and Android Auto. Both systems link your phone directly to the car's touchscreen, so you can use your favorite apps while you drive without the need to look down at your phone. Be sure to check that your iPhone or Android phone meets the current compatibility standards.
How many people can fit inside the Subaru Legacy?
The Legacy can hold up to five people, including the driver. In the back seat, your passengers can enjoy 39.5 inches of legroom.
Does the Subaru Legacy have a backup camera?
Every Legacy model comes with a standard Rear-Vision camera. This camera automatically engages when you shift into reverse; it displays the video on your STARLINK screen so you can see what's behind your car in any lighting conditions. You can also opt for a 180-degree front-view camera for extra visibility when you're pulling forward.
Does the Subaru Legacy offer remote start?
No. The Legacy is not available with a remote start. You can, however, customize your Legacy with a remote-start system after your purchase. Talk to our staff members to find out what they recommend in terms of equipment and installation.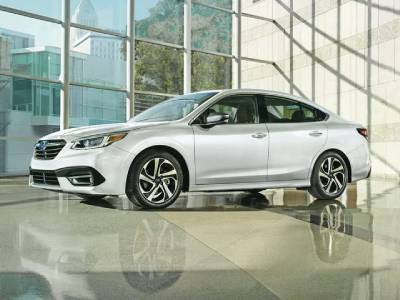 Is the Subaru Legacy good at driving in the snow?
Since the Legacy comes with symmetrical all-wheel drive, it's engineered to help you stay in control in snowy conditions. This sedan also comes with vehicle dynamics control and traction control, which both improve your grip on the road on snowy or icy roads. If you start to slip when you're slowing down, the four-wheel anti-lock brakes automatically engage to bring you to a safe stop.
For extra comfort in the snow, opt for the All-Weather Package to get heated seats and a heated steering wheel. It's important to note that the Legacy has a ground clearance that's less than 6 inches; that means that while it performs well on snowy roads, it's not designed for off-roading or deep-snow driving.
Does the Subaru Legacy require special fuel?
No. All of the Subaru Legacy models take unleaded gasoline with an 87 octane rating. This means that you can enjoy top performance, all while saving money at the pump. Each Legacy has an 18.5-gallon gas tank to help you go farther between stops for refueling.
How many trim levels does the Subaru Legacy offer?
The Legacy is available in six different trim levels. The base-level model is the Legacy, which features a 2.5-liter Subaru BOXER four-cylinder engine. This engine comes standard on four of the six Legacy models. If you want more power, choose from the top two models, the Legacy Limited XT and the Legacy Touring XT; they both come with a 2.4-liter turbocharged Subaru BOXER four-cylinder engine. These models feature 260 horsepower and 277 pound-feet of torque.
Learn More and Test Drive a Subaru Legacy at Jim Keras Subaru
Do you have more questions about the new Subaru Legacy? Drop by our dealership to learn more - we'll be happy to explain any features you're interested in, give you info on financing, or schedule a test-drive.