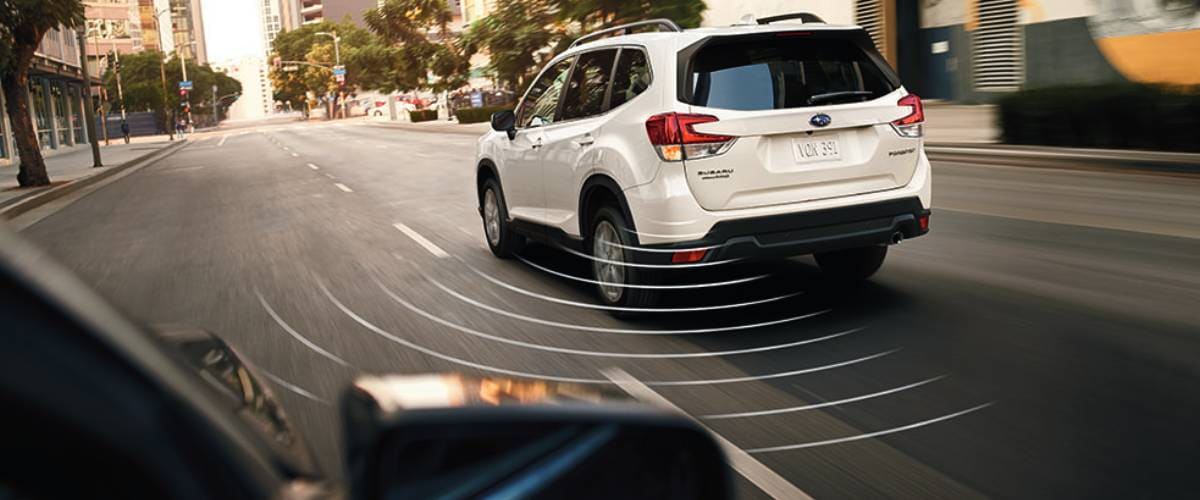 Subaru Safety Features
A Look at the Industry-Leading Subaru Safety Features
Subaru has long been an industry leader, a vehicle that is highly popular on the streets of Germantown and elsewhere across the country. There are a variety of key reasons why Subaru consistently gets high marks, including its safety features. With all the standard and available safety features, you're sure to feel secure in every Subaru model.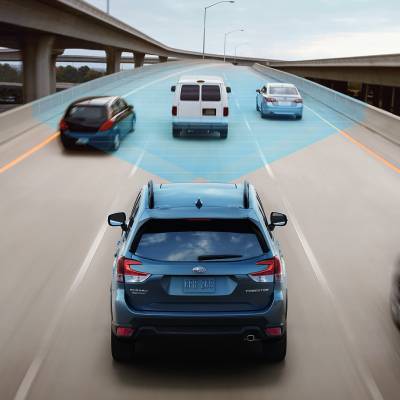 Subaru Eyesight Safety Technology
One of the industry-leading safety systems on the Subaru is Subaru Eyesight. In simple terms, Subaru Eyesight provides Memphis area drivers with an extra set of eyes on the road. Also, if the situation warrants, Subaru Eyesight provides an extra foot on the brake when driving and a potential emergency arises.
A selection of the most popular Subaru models comes with Subaru Eyesight. These include Ascent, Crosstrek, Forester, Impreza, Legacy, Outback, and WRX. Armed with Subaru Eyesight, these vehicles receive the highest possible ratings from consumer agencies for front crash prevention. Subaru safety technology will keep Bartlett drivers safe and secure on the roads for years to come.
Subaru DriverFocus Technology
Another outstanding safety feature found on the most widely driven Subaru models is the Subaru DriverFocus system. In the United States, many people are injured every year in distracted-driving accidents around West Memphis and beyond. To make people safer, Subaru developed the Subaru DriverFocus system. Subaru DriverFocus is one of the first technologies of its kind.
Subaru DriverFocus is engineered to assist drivers in keeping attention on the road. If a driver's attention strays from the task at hand too long, Subaru DriverFocus delivers an audio and visual alert to that person to draw attention back to the road. Subaru DriverFocus is described as providing a driver something of a co-pilot.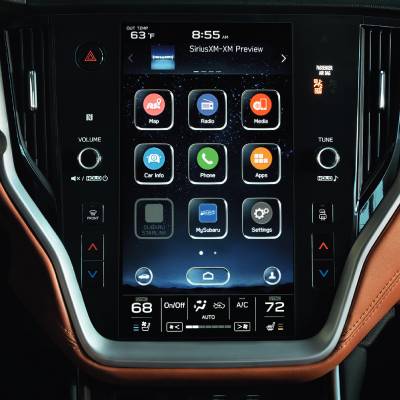 Subaru STARLINK Technology
Yet another important feature on the popular Subaru models is Subaru STARLINK. Subaru STARLINK provides instant access when you need safety and security assistance on the spot. Subaru STARLINK includes technology that sends a message to first responders when an airbag deploys. Subaru STARLINK is also designed to send out other types of calls for assistance depending on the specific emergency needs of a driver and those in a Subaru vehicle.
A Protective System for Memphis Drivers
Subaru vehicles are built with what is called a "ring-shaped enforcement ring" that provides a high level of impact protection for people in a Subaru passenger compartment. Subaru models also contain an advanced airbag system. Depending on the Subaru model, a vehicle comes with up to eight airbags. Also, the Forester, Outback, and Crosstrek come with a rollover sensor. This technology has proven invaluable in protecting against a rollover accident.
Control and Braking Systems
Subaru models also come complete with safety technology designed to enhance control and stability. This includes Symmetrical All-Wheel-Drive, Vehicle Dynamics Control, and a stability control system. These safety elements all enhance the overall stability of a Subaru vehicle when in motion. In addition, Subaru vehicles are designed with technology that automatically senses steering and braking inputs to assist in keeping a Subaru vehicle on an intended path.
Visit Jim Keras Subaru to Learn More
The best way to learn more about Subaru and its popular, well-built models is to take one, two, or even more for a test drive. The friendly team here at Jim Keras Subaru stands ready to assist in arranging a test drive at your convenience. Located in Memphis near Germantown, our team can provide you all the information you desire on any Subaru model and its various safety features. We look forward to seeing you for a test drive soon!