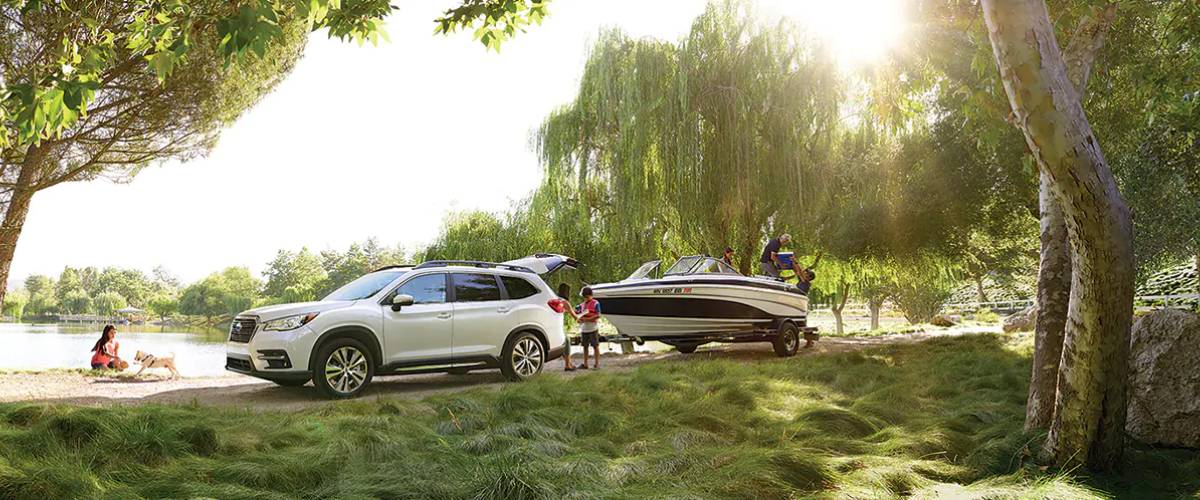 New Subaru Ascent vs Volkswagen Atlas
How Does the 2021 Subaru Ascent Compare to the New Volkswagen Atlas?
Many drivers in Bartlett and Cordova have a hard time deciding whether they should go with a mainstream SUV or invest extra in something from the luxury market.
If you're on the fence, the 2021 Subaru Ascent makes a great case for going mainstream. With its spacious interior, powerful base engine, standard all-wheel-drive, and rich feature suite, the new Ascent offers a winning package that's hard to ignore.
Don't just take our word for it though! Take a look at how the 2021 Ascent compares to luxury competitors like the Volkswagen Altas.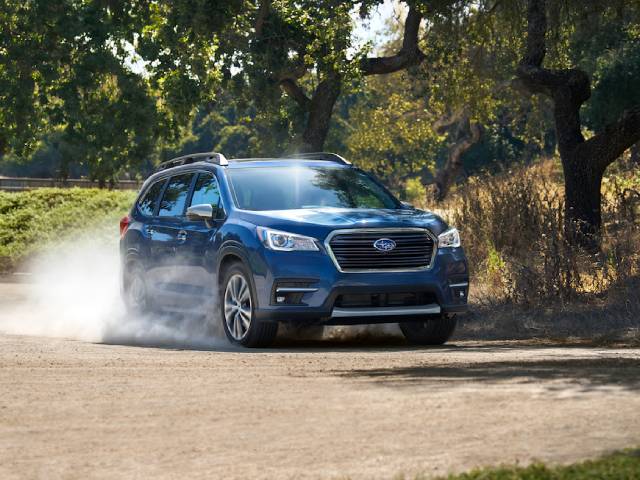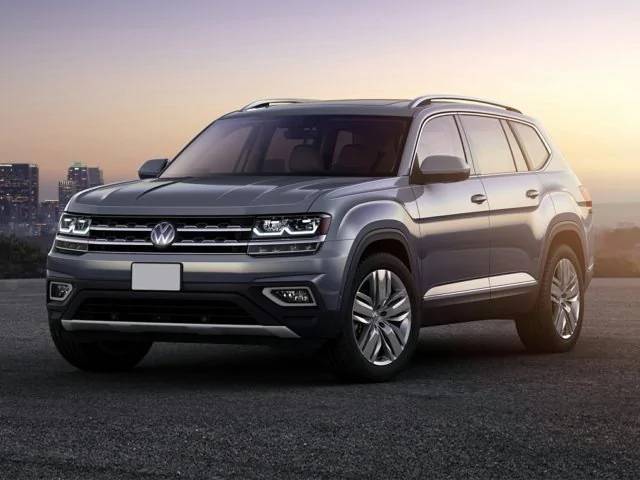 The 2021 Subaru Ascent
Standard all-wheel-drive might be Subaru's most famous perk, but it's only the beginning when it comes to the 2021 Ascent. The Ascent offers robust safety and media suites, as well as a spacious interior with seating options for up to eight passengers.
Performance: 2.4-liter turbocharged flat-4 (260 horsepower, 277 pounds-feet of torque, 21/27 miles per gallon)
Feature Options: Three-Zone Climate Control, Keyless Entry, Heated Side Mirrors, Push-Button Start, Built-in Wi-Fi, Built-in Navigation, Starlink Infotainment System, Standard 8-inch Touchscreen, Apple CarPlay, Android Auto, Harman Kardon Audio
Safety Features: Pre-Collision Emergency Braking, Adaptive Cruise Control, Lane-Departure Warnings, Blind-Spot Detection, Reverse Automatic Braking, Automatic High Beams
Starting Price: Around $32,000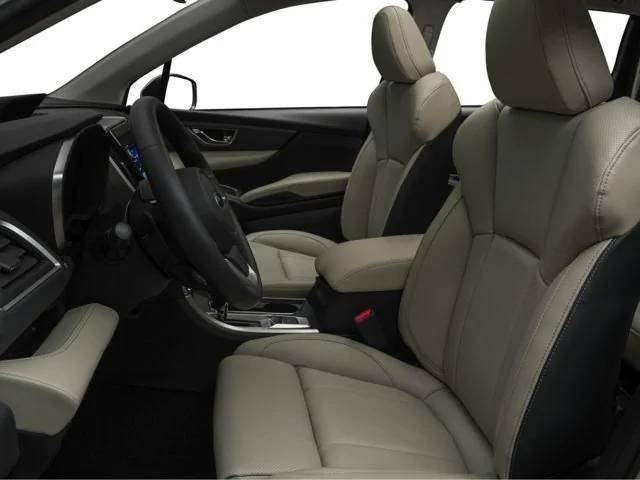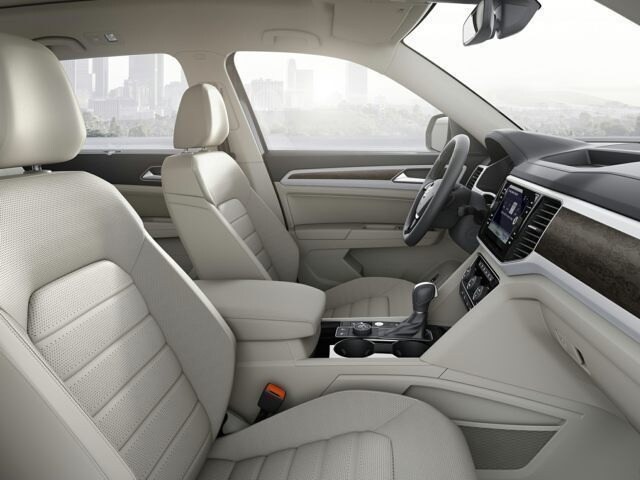 The 2021 Volkswagen Atlas
A luxury SUV, the Volkswagen Atlas offers a spacious interior with seating for up to seven. This comes on top of a premium feature suite filled to the brim with premium amenities and valuable features. Refined and comfortable, it's designed to offer a lot.
Performance: 2.0-liter turbocharged inline-4 (235 horsepower, 258 pounds-feet of torque, 20/24 miles per gallon), 3.6-liter V6 (276 horsepower, 266 pounds-feet of torque, 17/23 miles per gallon
Feature Options: Rain-Sensing Windshield Wipers, Heated Side Mirrors, Apple CarPlay, Android Auto, Built-in Wi-Fi, Keyless Entry, Tri-Zone Automatic Climate Control, Heated Front Seats, Remote Start, Leather Upholstery, Heated Seating, Ventilated Seating, Fender Audio System
Safety Features: Rear Cross-Traffic Alerts, Blind-Spot Monitoring, Adaptive Cruise Control, Automatic High Beams, Forward Collision Warnings, Automatic Emergency Braking, Automatic Post-Collision Braking
Starting Price: Around $32,000
Why Should I Drove Home in a New Subaru Ascent?
For all that the Volkswagen Ascent brings to the table in terms of refinement, it doesn't match up to the Subaru Ascent in terms of value. The Ascent rolls out with standard all-wheel-drive and a more base-level engine than the Atlas. It can also seat more people and offers rugged driving manners you won't get with its Volkswagen competitor.
Would you like to test drive a 2020 Subaru Ascent? Contact the sales team at Jim Keras Subaru. Our Memphis dealership has a new Subaru inventory and Subaru financing waiting for you.