Jim Keras Subaru Car Repairs and Service Shop - Serving the Memphis, Bartlett, & Germantown Areas
The staff at Jim Keras Subaru feels that proper maintenance of your vehicle will increase its longevity and maximize your vehicle's performance. Our staff has had extensive experience repairing and servicing vehicles within the Subaru brands, from the Outback to the Legacy we can make your requested repair. Our Subaru repair center in Memphis performs all types of servicing from battery changes, Memphis state inspections, to complete engine repairs, we can handle your repair and servicing needs with ease.

Located at 2110 Covington Pike, Memphis, Tennessee, Jim Keras Subaru your first and last destination when it comes to Subaru repairs. We proudly serve residents in the Germantown, Bartlett and West Memphis areas as well. To set up an appointment, fill out our service center form or pick up the phone and give us a call at (888) 233-9810. We look forward to helping you maintaining your new Subaru or other used car for many years to come!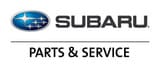 Our service department is headed by our Service Manager,
Jim Largue
, and our Service Advisor,
Dama Parker
. Both Jim and Dama have a combined 20 years of service experience and will help keep your vehicle running for many years to come.

At Jim Keras Subaru, our Subaru Master Technicians
Mike Rochelle
, has over 10 years of technical experience working on Subarus. With their experience and knowledge, he will service and repair your Subaru to make sure it will bring you many years of great service.